Rio Con Brio Loves Weddings!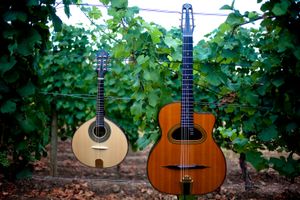 Rio Con Brio, with its vast instrumental repertoire, has become a popular choice of brides and wedding planners for wedding music, both ceremony and reception. Their professionalism, attention to detail, and musical artistry ensure that the music chosen for the day will be perfectly suited and performed as desired.

Rio Con Brio's repertoire encompasses a variety of styles that are frequently requested by brides and wedding planners.  Whether it is a Cello Suite by Bach to open the ceremony, a processional selection such as Somewhere Over the Rainbow or What a Wonderful World, Irish, Italian or other international music to suit a particular family heritage, or simply a classic Beatles tune to celebrate a kiss, Rio Con Brio can tastefully and professionally deliver the music to make the day a special and memorable one. 
Please send an email to ask about availability and rates, or for a larger list of our most commonly requested songs. The first unfamiliar song we are asked to learn and arrange for your wedding is always included in our quoted price. The microphone we bring with our amplification equipment is available for impromptu announcements and toasts. 
Wedding Client Testimonials
"Thank you for being such an important part of our celebration—your music made the ceremony and reception unforgettable."  
--Alexandra Brown, bride  
"Waltzing down the aisle with my father to your music is something I will never forget."  
--Annie Wrathall, bride